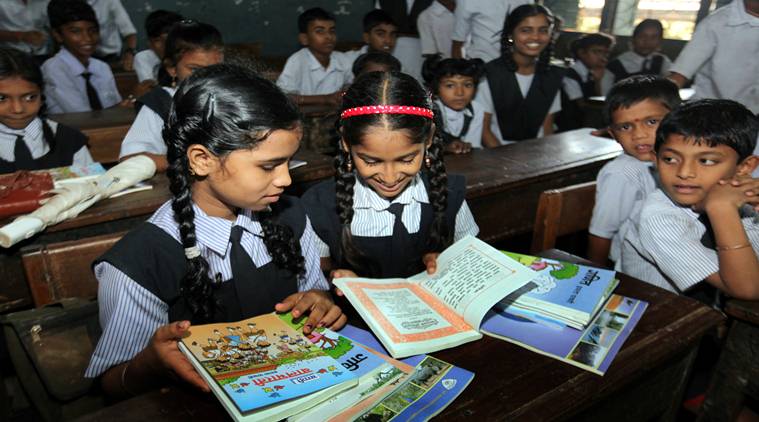 Haryana 134A Admission Application Form
Short Information :: Haryana 134A Admission Application Form – Director Elementary Education, Haryana has Invited Application for for admission under 134-A of Haryana School Education Rules, 2003 Amended in 2013. Under 134A the private schools will give admission to the underprivileged ( EWS and BPL Category ) Meritorious Students in Class 2nd to 12th . The School Fees Will Be Borne By The Haryana Education Department . Those Candidates Who are Interested in the Haryana 134 -A Admission Schedule Details & Completed all Eligibility Criteria can read the Notification & Apply Online .
Director Elementary Education , Haryana 
Haryana 134 A Free School Admission
Haryana 134 A Admission Online Form 2021
IMPORTANT DATES
Notification Of 134A Admission :: 14/10/2021
Application Start : 29/10/2021
Reg. Last Date : 14/11/2021
Exam Date : 21/11/2021
Result : 26/11/2021
Admission in School :  12/2021.
APPLICATION FEE
GEN / OBC / EWS : 0/-
SC / ST : 0/-
Payment Mode : 
Important Documents : –
Passport Size  Photo & Signature
Educational Documents.
SRN Number ( Student Registration Number )
UDISE Code
Income Certificate ( Education purpose )
Current School Name &  School UDISC No.Current Class Registration Number of Student
Aadhar Card of Students & Parents
Ration Card & EWS Certificate.
Mobile Number & Email Id.
Criteria of Admission under 134-A
बच्चा अगर सरकारी स्कूल से है तो, पिछली कक्षा में उसके न्यूनतम 55% कुल अंक होने चाहिए एवं पिछले 4 मूल्यांकन टेस्ट्स में न्यूनतम 50% अंक होने चाहिए |
बच्चा अगर प्राइवेट स्कूल से है तो, उससे विभाग द्वारा करवाए जाना वाला मूल्यांकन टेस्ट ( Written Test ) देना होगा एवं उस में न्यूनतम 55% अंक लाने होंगे |
134 A Student Registration Instructions for Admission
अभिभावक www.134a-hr.in पर जायें या  लिंक पर क्लिक करें।
वेबसाइट खुलने पर रजिस्ट्रेशन पर क्लिक करें और स्टूडेंट रजिस्ट्रेशन पर क्लिक करें।
रजिस्ट्रेशन फ़ॉर्म खुलने पर सही जानकारी ध्यान से फ़ॉर्म में भरें।
अपने दिये हुए मोबाइल नम्बर पर आपको रजिस्ट्रेशन नम्बर प्राप्त होगा , जो आवंटन के समय काम आयेगा।
सभी प्रकार की जानकारी भरें और "आगे बढें ( Save and Next )" बटन पर क्लिक करें ।
सभी जानकारी भरने के पश्चात "जमा करें ( Submit )" बटन पर क्लिक करें ।
स्टार * लगे हुए क्षेत्रों में जानकारी भरना अनिवार्य है ।
 Haryana 134 A Admission Process : Steps to Apply
Check Eligibility from Official Notification and Eligible Candidate Can Apply for Haryana 134 -A Admission. Click on the Apply Online Link given below
Fill the application form :: Start your application process for Haryana 134-A Admission by providing your basic details such as name, contact no , email id etc. and click on the Save And Next Button .
Registration & Primary Details .
Address Details .
Fees and Seat Details .
Bank Details .
Selection Process for Haryana 134A Admission
The Selection Process of Haryana 134A Admission includes the following Stages ::
If the child is from a government school, he/she should have secured minimum 55% aggregate marks in the previous class and minimum 50% marks in the last 4 assessment tests .
If the child is from a private school, then he will have to give a written test to be conducted by the department and will have to score a minimum of 55% marks in it .
General Instructions:
– Please fill all information in the form very carefully. Once entered, this information cannot be changed.
– In case you are opting for a school other than your existing Board of Education, schools may require additional documentation before granting admission. You will be responsible for furnishing such documentation.
सामान्य निर्देश :
– कृपया सारी जानकारी ध्यान से भरें | एक बार भरी जानकारी सबमिट करने के उपरांत बदली नहीं जाएगी |
– यदि विद्यार्थी किसी कारण से, अभी पढ़ रहे बोर्ड से अलग बोर्ड में अप्लाई करता है तो स्कूल द्वारा मांगे गए अन्य दस्तावेज़ों को उपलब्ध करवाने की ज़िमेदारी अभिभावकों की होगी |
ऑनलाइन आवेदन करने से पहले 134A के तहत दिए गए निर्देश और FAQs को ध्यानपूर्वक पढ़ें :
– चुने हुए विद्यालय की पुरी जानकारी लें – जैसे विद्यालय की घर से दूरी
– विद्यालय द्वारा दी जा रही बस के सुविधा
– रिक्त सीटों (Vacancy) का सही विवरण,
– विद्यालय का हिंदी या इंग्लिश माध्यम है इत्यादि का ध्यान से चयन करें ।
– ऑनलाइन फॉर्म सबमिट करने से पूर्व पुरे इनफार्मेशन ढंग से चेक करे और
– फॉर्म को अंत में सबमिट(Submit) करना न भूले
– फॉर्म मे भरे हुए सूचना के लिए आप स्वयं ज़िम्मेदार होंगे।
Other Important Links :
MP High Court एमपी हाई कोर्ट में ग्रुप डी की निकली 708 रिक्ति – ऑफलाइन आवेदन करें
👇👇👇👇👇👇👇
अधिक जानकारी एवं आवेदन लिंक : http://naukripark.com/mp-high-court-class-iv-recruitment-2021-apply-now-708-post/
____________________________________________________________________
OPSC : ओडिशा लोक सेवा आयोग 335 पीजीटी रिक्तियां – अभी आवेदन करें
👇👇👇👇👇👇👇
अधिक जानकारी एवं आवेदन लिंक : http://naukripark.com/opsc-pgt-recruitment-2021-post-graduate-teacher-335-post/